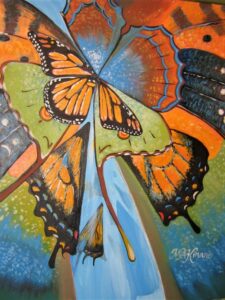 MA Kinane paints and draws approximately 50 new works per year (separately from paintings and drawings with calligraphy). Ms. Kinane's artworks reflect what she loves: nature landscapes, waterways, garden or wilderness landscapes, and architectural landscapes. Inspirations from state and national parks are Ms. Kinane's muse. Some of her work reflects the Midwest: Minnesota, Wisconsin, Illinois, and Iowa. Mary Anne is also inspired by places she has visited recently: Washington, Oregon, California, Colorado, Arizona, and Utah.
In the Midwest: Minnesota, Wisconsin, Illinois, and Iowa inspiration comes from bicycling, hiking, canoeing, or camping in these area. She records visions as she goes on camera, by sketchbook, or painting and drawing in plein-air. Later Mary Anne finishes her paintings and drawings in the studio (campground, airport, or the home studio in St. Paul). She loves the synergy between people, nature landscapes, architectural landscapes and local culture. The mission of Ms. Kinane is to capture nature landscapes and architectural landscapes giving solace to people. Nature is the cornucopia filled with answers to those who take the time to study it.
Mary Anne Kinane has worked in the Midwest: Minnesota, Wisconsin, Illinois, and Iowa sometime in her life. The mediums that she works in regularly are watercolor, watercolor pencil, acrylic, pen & ink, and oil. Recently, she is experimenting with etching, lithographs, woodcuts, and sculptures. Originals are for sale as indicated. Some of the paintings and drawings are available: giclée print, etching, lithograph, woodcuts, reproductions, or cards. View individual artworks for pricing.
---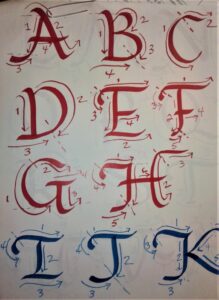 Most of the work you will see on this web site in the painting and drawing area are original pieces; for prints see Contact Page. Some of the samples shown are commissions already done (display only) or work for sale. Because some of the works are displayed in other places besides this web site, it will be noted.
Most paintings are watercolor, watercolor pencil, acrylic, or a combination of them. In recent years, I have added clay and gel garnet to the above to give it even more depth.
Many drawings or illustrations of these below were created in pen & ink on illustration board. I have over 1000 pieces of commissioned pieces of houses, buildings, boats, and other miscellaneous art. (Photos were used for reference, as well as from life).
Classes are available, go to Contact Page for inquiries